And Now His Watch is Ended…
Posted on June 17, 2015 in John Snow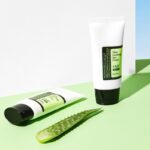 Avslutningen på sesong 5 av Game of Thrones endte med at John Snow ble lurt i en felle og stukket ned av sine brødre i The Night's Watch.
Men er han virkelig død?
I Huffington Post spekulerer de i at han fortsatt kan være i live og at vi kanskje får se han igjen i sesong 6 eller 7.
http://www.huffingtonpost.com/2015/06/14/game-of-thrones-finale-jon-snow-dead_n_7557158.html